November 27h, 2023 at La Finestra di Antonio Syxty: presentation of the book

Mental Dough. A Dialogue on Poetry as Artistic Practice

, by Alessandro De Francesco and Marco Mazzi (language: Italian)



December 4th, 2023, at Seminario di Interpretazione Testuale, University of Pisa, Italy, 5.30pm: Multipli non-due. Per una teoria della poesia. Conversazione con Alessandro De Francesco. Intervengono Marilina Ciaco, Luigi Magno e Luciano Pellegrini (Language: Italian)


December 16th, 2023: Scritture complesse, Certosa di Parma, Italy. Click HERE for the full program (Language: Italian).


December 20th, Teatro del Damslab, Bologna, Italy, 3pm: workshop on writing and AI with Alessandro De Francesco and Lorenzo Mari in the framework of AI for the People – Into the Black Box (Language: Italian).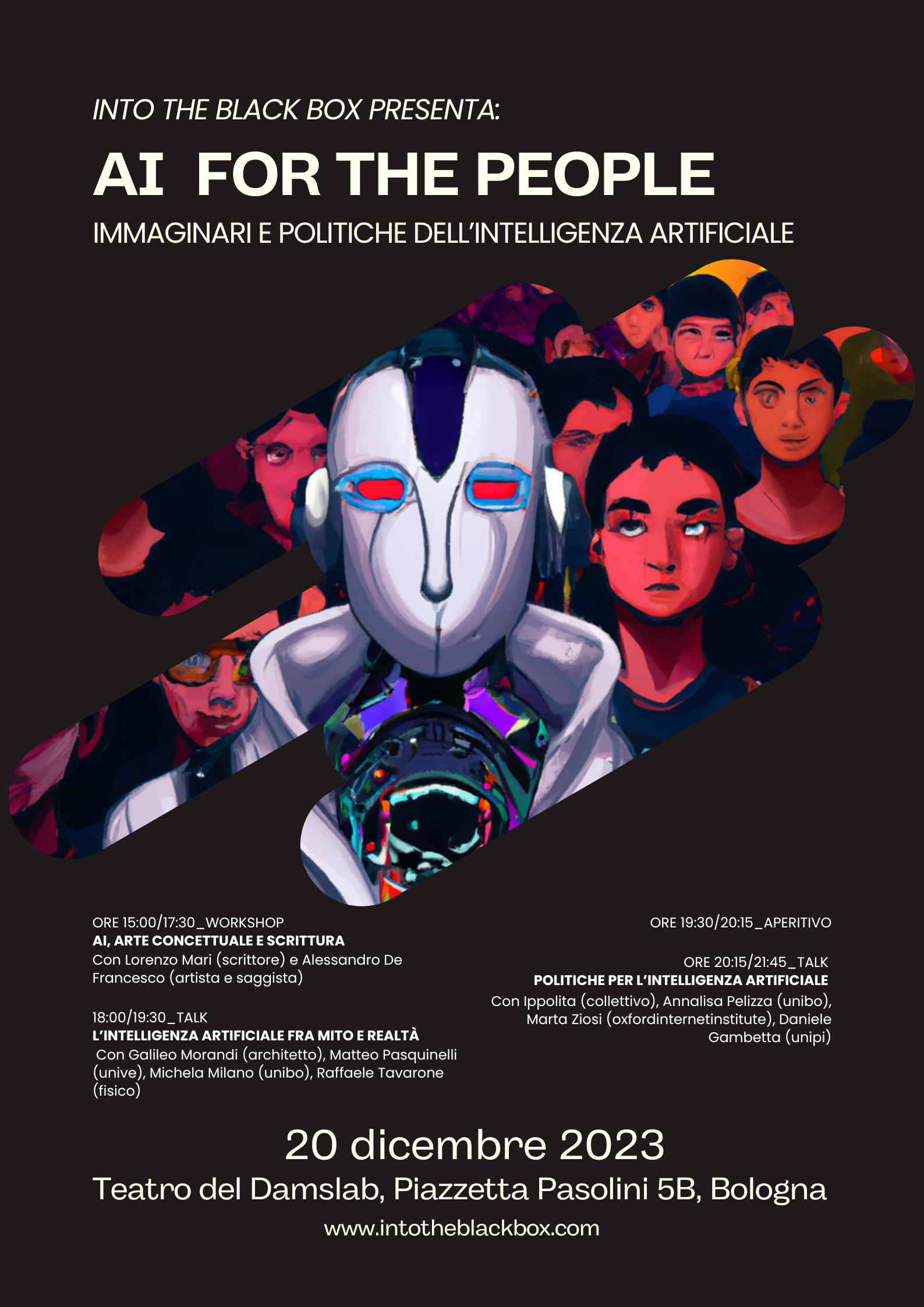 Just out: Margaret de Asbaje,

Court traité-poème de métaphysique moniste

, edited by Alessandro De Francesco. Paris: MIX, 2023. More information HERE.






Poesis, poiesis e auto-poiesis

, lecture and seminar for the CCCC cybernetics research group, John Cabot University, Rome, October 12th 2023 (language: Italian)