Just out:

E agglomerati, degli alberi o, Arcipelago Itaca, 2023, collana Lacustrine diretta da Renata Morresi, 96 pagine, € 15. Ordina QUI




"The Present of Poetry": the new issue of the journal Crisis and Critique edited by Agon Hamza and Frank Ruda features contributions by major poets, scholars, and philosophers and can be downloaded for free HERE.


Mental Dough. Dialogue on Poetry and Artistic Practice – New book with Marco Mazzi, Pistoia: Gli Ori. More information HERE.

And Agglomerations, of Trees or – New book at Mousse Publishing. More information HERE. Listen HERE to the reading of some excerpts.

Alessandro De Francesco's poetry book "(((" is available in trilingual edition (English-French-Italian), at Uitgeverij (punctum books). All information HERE

Alessandro De Francesco, Pour une théorie non-dualiste de la poésie (1960-1989), new essay on poetry, politics and ontology in French, published by éditions MIX and distributed by Les Presses du réel. All info HERE.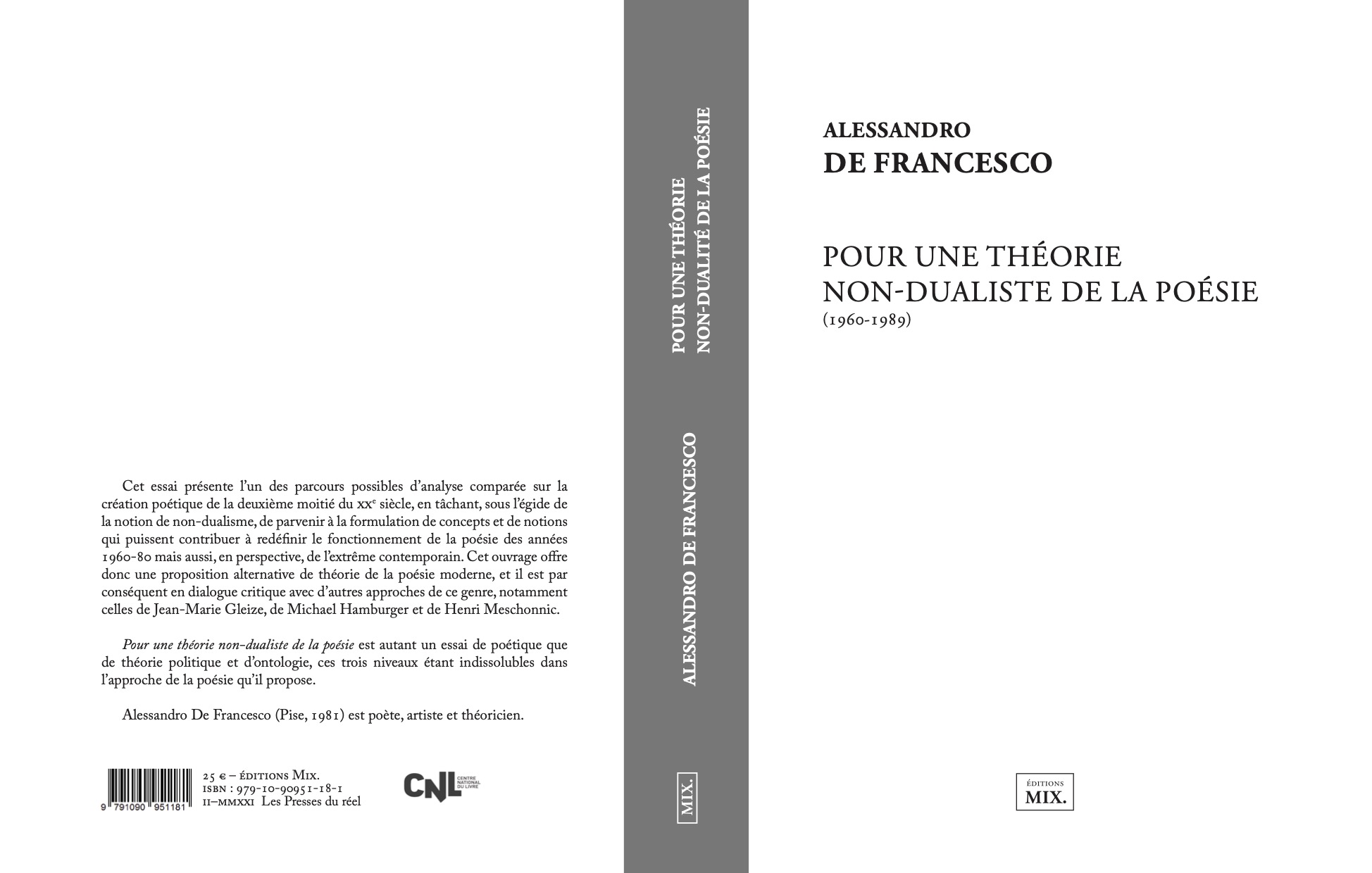 Alessandro De Francesco, Expanded Poetry #1, online exhibition curated by Chus Martinez, Feb 19th to March 19th, der TANK, Basel, is still online! All info about the exhibition and how to access it available HERE.