Out soon: Alessandro De Francesco's new book of poetry, "(((", in trilingual edition (English-French-Italian), at Uitgeverij (punctum books). All information HERE

Alessandro De Francesco, Pour une théorie non-dualiste de la poésie (1960-1989), new essay on poetry, politics and ontology in French, published by éditions MIX and distributed by Les Presses du réel. All info HERE.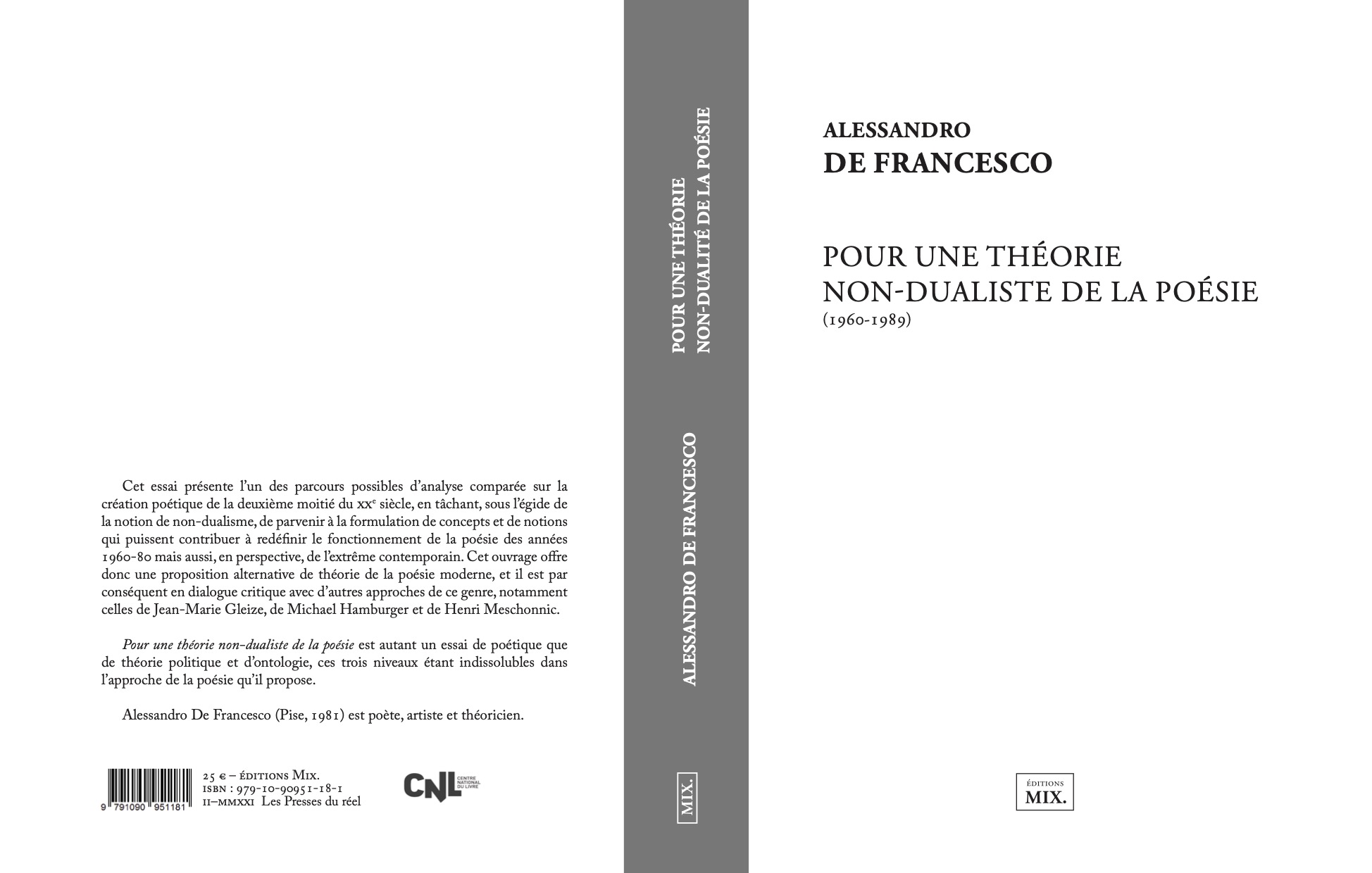 Alessandro De Francesco, Expanded Poetry #1, online exhibition curated by Chus Martinez, Feb 19th to March 19th, der TANK, Basel, is still online! All info about the exhibition and how to access it available HERE.